TRADESHOW DISPLAYS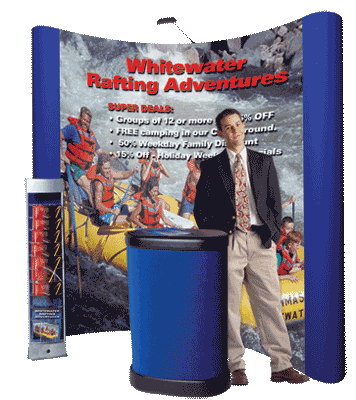 Xtreme Grafix offers a one stop solution for all your tradeshow graphics. With over 40 years of combined experience in the Print, Sign, and Design fields our talented staff can handle your next project.
We can work with your graphics or our talented design tem can work with you on designing a tradeshow system that will make your next show a success. Wether you are in the market for a pop-up wall, banner stand, or need a complete booth structure Xtreme Grafix is here for you.
Take a look at our different booth options here and in our store. If you need something different please contact our representative to go over your project so we can show you some of our custom booth options.